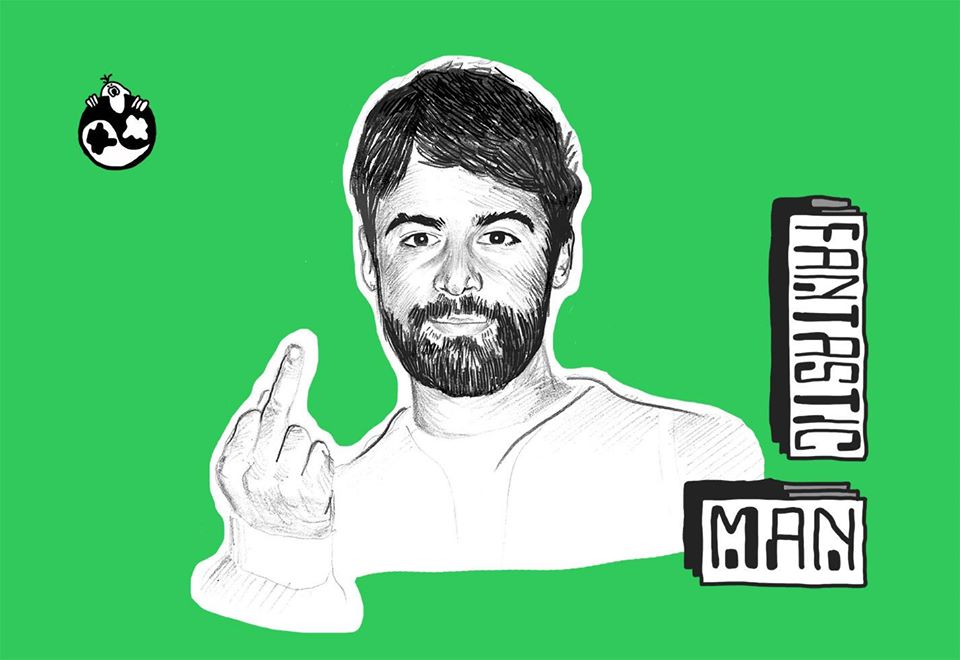 Art Feast : Fantastic Man, Midnight Kisses, Kläaar
// Art Feast Records invite : FANTASTIC MAN //
Première visite à Lyon pour le globe-trotter australien Mic Newman, connu aussi sous le nom de Fantastic Man. Avant de devenir fantastique, Mic a sorti plusieurs EP sur des labels comme Freerange, Tsuba ou Modular, mais de notre coté on a véritablement commencé à s'interesser à lui, lorsqu'il a revétu son costume et s'est lancé à l'assaut des dancefloor sous sa nouvelle identité !
Depuis 2012 Fantastic Man, a sorti des galettes trés remarquées sur LET'S PLAY HOUSE, Fine Choice Records, Superconscious Records ainsi que sur notre bien aimé label berlinois Love On The Rocks. Des sets sous forme d'odysée qui flirtent avec l'hypnose mais qui développent une énergie incroyable. Acid, tribal, percussifs, deep, le voyage sous toutes ses formes.
Le Terminal rique une nouvelle fois de s'enflammer. Chaudement. Pour accompagner notre australien, La Biche les doigts de fée et le parfois vicieux Midnight Kisses. d'HARD FIST.
// Fais nous confiance et viens danser //
▬▬▬▬▬▬ LINE UP ▬▬▬▬▬▬
■■ FANTASTIC MAN (Fine Choice, Let's Play House / AU)
SC : https://soundcloud.com/fantastic-man
RA : https://www.residentadvisor.net/dj/fantasticman
■■ MIDNIGHT KISSES. (Hard Fist, Lyon)
RINSE : https://www.mixcloud.com/RinseFrance/hard-fist-midnight-kisses-17-mars-2017/
■■ KLAAAR (Art Feast Records, RTU)
▬▬▬▬▬ INFO ▬▬▬▬▬
Le Terminal Club
3 rue Terme, 69001 Lyon
Entrée : 10 euros sur place dès minuit.
Merci à nos partenaires : RTU, Kiblind, Zyva, Trax, Make x Lyon, Le Mauvais Coton, Sakatrak
Art Feast With Love
http://www.dothefeast.com/
https://www.facebook.com/artfeastlove
http://www.residentadvisor.net/record-label.aspx?id=8360
Thanks Terminal !