Art Feast Records invite : Shadi Khries' Arabic Techno Sound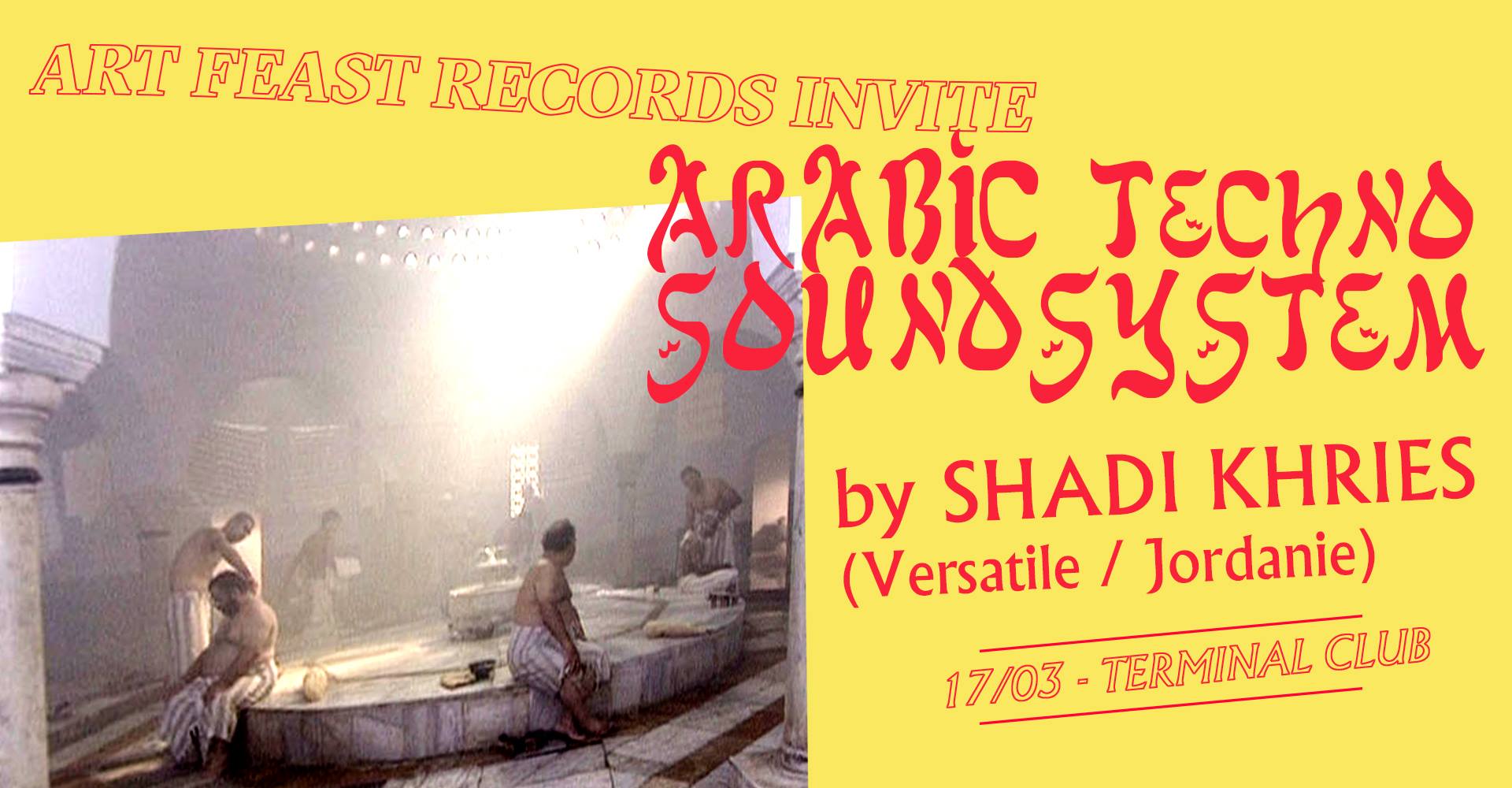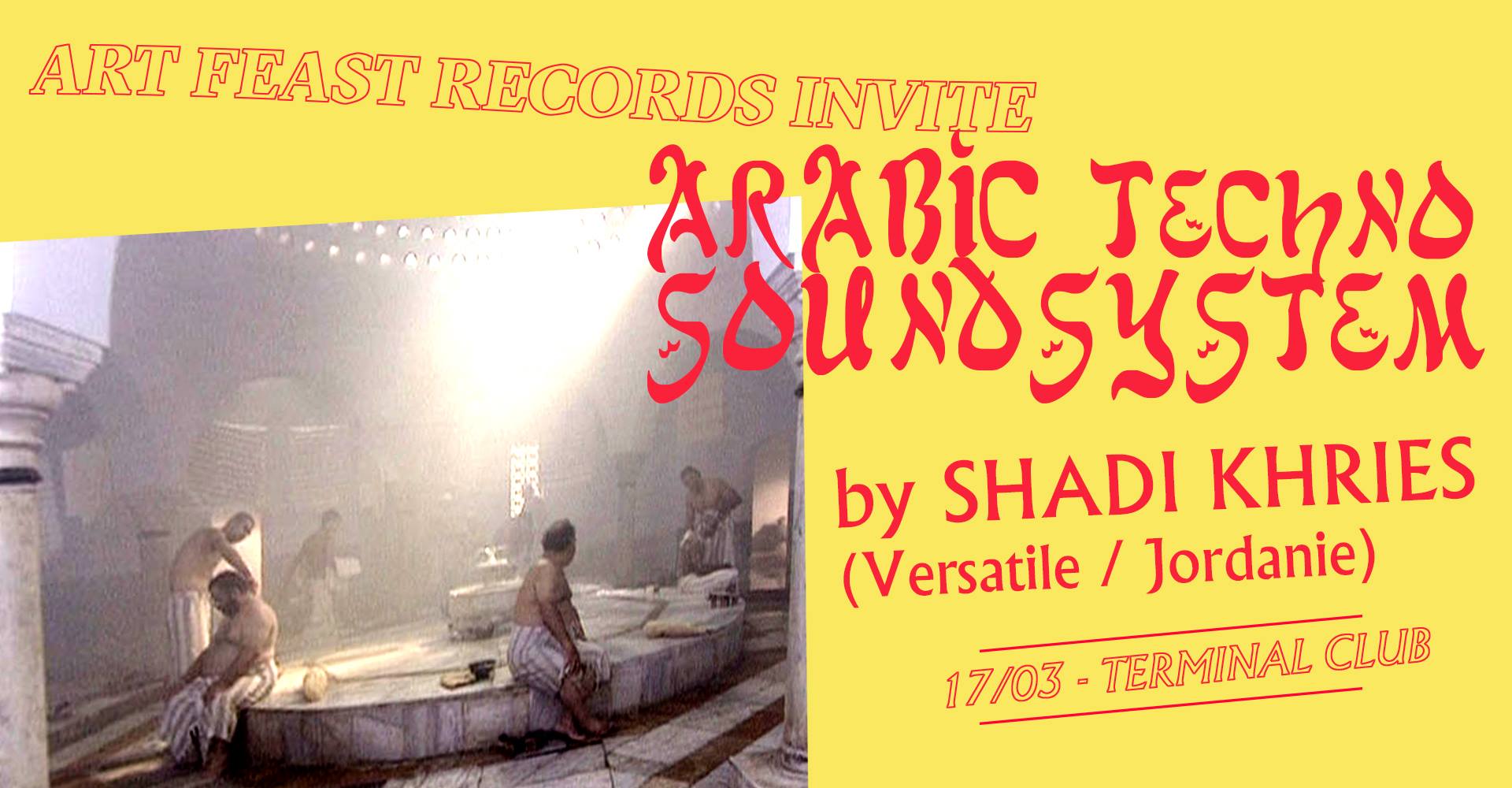 Art Feast Records invite : Shadi Khries' Arabic Techno Sound
// ART FEAST RECORDS INVITE : SHADI KHRIES ARABIC TECHNO SOUNDSYSTEM //
La dernière fois qu'on a croisé Shadi, c'était en décembre dernier. Il était venu enregistrer dans le studio du label lyonnais HARD FIST pour leur prochain EP et on en avait profité pour le faire jouer au Terminal juste avant Khidja. Line up 3 étoiles quelque peu improvisé. C'était l'occasion pour lui de faire goûter un bout de son fameux Arabic Techno Soundsystem au public lyonnais avant de revenir dans la boite noire.
Inspiré par l'atmosphère du désert jordanien, Shadi Khries se plaît à mixer sons traditionnels orientaux et sonorités électroniques actuelles. Percussionniste, DJ et producteur, il est notamment collaborateur d'ACID ARAB depuis 2013 et vient de sortir l'album KING GHAZI avec Gilb'R sur VERSATILE que vous avez pu entendre en live pendant les NS 2017.
C'est d'ailleurs dans ce désert jordanien que se tient le Wadi Rum Electro Festival depuis 2016. Toute la team Art Feast y sera du 29 au 1er avril, tu veux participer à l'aventure avec nous ? Envoie nous un MP sur la page Art Feast et on te donnera plus d'infos !
SPREAD THE LOVE, COME AND DANCE WITH US
_____ LINE UP _____
> Shadi Khries (VERSATILE / Jordanie)
RA : https://www.residentadvisor.net/dj/shadikhries/
SC : https://soundcloud.com/shadi-khries
> Amar Du Désert (Blue Night Jungle / Lyon)
SC : https://soundcloud.com/bluenightjungle
> Klaaar (Art Feast Records, Nova / Lyon)
SC : https://soundcloud.com/klaaar
> Tushen Raï (HARD FIST, Nova / Lyon)
SC : https://soundcloud.com/tushen_rai
_______ INFOS _______
Le Terminal Club
3 rue Terme, 69001 Lyon
Entrée : 8 euros sur place dès minuit.
Billetterie en ligne : https://www.nadvice-app.com/events/4ZQ7O6OyM3/art-feast-records-invite-shadi-khries-arabic-techno-sound
Merci à nos partenaires : Nova Lyon, ZYVA, Trax Magazine, Make x France, Dure Vie, Goosebump
Art Feast With Love
https://www.facebook.com/artfeastlove
http://www.residentadvisor.net/record-label.aspx?id=8360
Thanks Terminal !