HE/AT
Mord Prodigal Son • Uk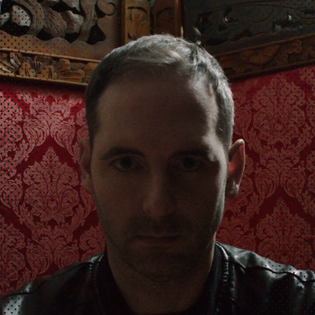 Facebook
Soundcloud
Resident Advisor
---
HeaT (aka Chris Finke) has been a mainstay of UK techno since the early 2000s, holding down a 12-year residency at the UK's seminal techno institution Atomic Jam and running the Flux label, plus the Split parties & radio show with Ben Sims. After a period of restlessness, he made the brave move in 2013 to kill off his past name, change up his studio methods and start recording anonymously under the HeaT moniker.
The result was a string of releases on his self-titled vinyl-only label that immediately grabbed attention of DJs and record-buyers. His music explores every nook of techno, EBM and electro, from hard hitting main room jams, to experimental workouts, drawing from myriad of influences past and present, with his track titles cited as some of the most creative (and sometimes controversial) in the game today.
Drawing both on his years of touring (plus being a former DMC DJ competitor), his sets are known both for being technically proficient and also for going that extra step with his creative selections. His lifetime passion of record collecting pays off as he can afford to duck playing the obvious functional promos, (a trap many DJs fall into), as he has access to so much more. As well as his DJing, he was invited to make his live show debut at Berghain in 2015, something he as revisited for "special occasions", and approaches each one differently. His residency at Atomic Jam is now also held under the HeaT name as they enter their 23rd year.
The end of 2016 saw HeaT move onto other labels for the first time with his long awaited EP for MORD, and others for Krill Music and Prodigal Son in early 2017. His new label and performance project with Tom Dicicco called "Kintsugi Soundsystem" also kicked off, and in late 2017, he returned to broadcasting, with a monthly show on UK station Radar Radio.
Evenements