Mondowski
Rock To The Beat Relish • Uk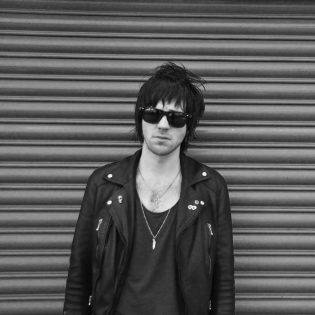 Facebook
Soundcloud
Resident Advisor
---
Born in the early 90s, far away from any clubs, Mondowski discovered and garnered a love for British musical culture which gave him the pressing desire to get out there and make music himself.
Having discovered 60s garage and the Creation Records back catalogue, he went on to learn guitar, with further inspiration coming from bands like MBV and The Jesus & Mary Chain, followed by 80s synth music. A few years later he began learning other instruments and wound up with the versatile range of also being able to play drums, bass and piano.
It was around 2004, after listening a Death In Vegas record, that he had the revelation to explore further electronic horizons in a dark and somewhat sensitive way, taking inspiration from everything from techno to new-wave and electro to rock and acid house. Following this period of experimenting, Mondowski found himself becoming increasingly influenced by Jennifer Cardini, Andrew Weatherall and Ivan Smagghe.
In 2013 he started his own residence called Shadowplay at one of the most important clubs in France at the moment – the iBoat in Bordeaux. He invited artists from within his own universe such as Tom Furse, Richard Fearless, Andrew Weatherall, DJ Hell, Ewan Pearson, Justin Robertson, Ghost Culture and more.
His last EP 'Klub Psycho' released on Relish early 2016 and including remix from The Hacker and Joe Spurgeon from The Horrors.
Late march, Andrew Weatherall played the lead title on BBC Radio 1.
Now London-based, Mondowski released on march 2017 his 4th EP 'Surfin Hell' on Relish.
Evenements