MR TC
Optimo • Uk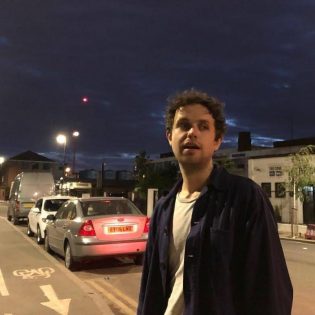 Facebook
Soundcloud
---
MR TC aka Thomas Lea Clarke is a Musician and resident DJ at Glasgow's Art School Club, where his club night 'Night of the Jaguar' provides the city with an alternative type of dancefloor that embraces the weird, dark, slow, off-kilter and psychedelic productions that he has come to be known for through his releases on Optimo Music. His DJ sets move through genres without prejudice, incorporating wave, post-punk, industrial, dub, EBM, electro, left-field disco, tropical oddities, house and techno.
The popularity ofhis productions (support from the likes of Optimo, Red Axes, Ivan Smagghe, Jennifer Cardini, Rebolledo, Manfredas and Lena Willikens) has led to Clarke being booked to DJ and play live increasingly regularly outside of his Glasgow base, playing the likes of Panorama Bar, Renate and Griesemuehle in Berlin, Bar and Pip in the Netherlands, 20/44 Belgrade, Bossa Nova Civic club NYC, MN Roy in Mexico City, and Nuits Sonores festival in Lyon over the past year.For his live show he plays with a 3 piece band,reproducing and extending the energy of his records with synths, drum machines, samplers, effects, guitars and live drums.
The past year has seen Clarke travel to Ghana along side Conal Blake (of Whilst and the MR TC live band) to carry out a collaborative recording project with members of the Tafi Cultural Institute; The resulting mini album 'Outside Rhythm' was recently released on JD Twitch's Autonomous Africa.
Evenements