Photonz
One Eyed Jacks Get the Curse Unknown To The Unknown • Pt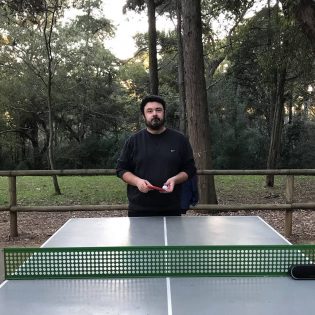 Facebook
Soundcloud
---
Marco Rodrigues aka Photonz est un dj dont les influences musicales sont infinies, avec une préférence pour la House et la Techno et plus particulièrement leurs origines, Photonz s'inspire de la nature brute et naïve des premières raves, sans toutefois résisté à son appétit pour l'experimentation ou pour le frisson de la nouveauté.
Dj et producteur originaire de Lisbonne. Depuis 2006, ses morceaux et remixes techno et house aux parfums vintage et d'effluves groovy ont reçu les faveurs de labels tels que Get The Curse Music ( Clement Meyer, Raudive, Le Loup ), Throne Of Blood ( Bicep, Daniel Avery, Tuff City Kids ), Folding Spaces ( Brendon Moeller ),Dissident ( Ali Renault, Cage & Aviary, Neville Watson), Unknown to the Unknown ( Mumdance, Shadow Dancer ) .
Marco Rodrigues aka Photonz est un digger et dj exeptionnel, afficionados du mouvement TRIBAL Records,Guerilla Records,l' Acid, Trancey, House et Techno Oldschool .
Ivan Smagghe ou Cosmo Vitelli sont parmi ses fans les plus fidèles.
Evenements